The Piramal Group is a values driven organization with a purpose of "Doing Well and Doing Good." We stay true to our purpose by serving others, making a positive difference, and living our core values.
Within the group, Piramal Pharma is comprised of Piramal Pharma Solutions, Piramal Critical Care and the Consumer Products Division of Piramal Enterprises Ltd. Consistent with the purpose of the group, Piramal Pharma serves patients by making and supplying products that help enhance and save lives, and we do not support or condone the use of any of the products we make or supply in any way that is inconsistent with the approved indications and labeling of the products, including any use in connection with capital punishment.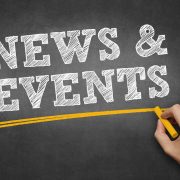 Learn more about upcoming events, new press releases, and the latest news from Piramal Critical Care.
Get in touch with Piramal Critical Care for inquiries about our products as well as distribution, and partnership opportunities.


Piramal Critical Care's core strength lies in it's highly qualified global workforce of more than 400 employees across 16 countries.