"Saving and improving patients' lives" is more than a purpose statement for us – and it can be for you, too.
Piramal Critical Care is a global critical care company focused on saving lives with critical care solutions and the ability to build successful partnerships has always been an integral part of our growth story.
Since the inception of Piramal Group more than two decades ago, we have formed upwards of 40 different business relationships with pharmaceutical companies both large and small in various geographies and across a range of therapeutic areas including anesthesia, CNS, and pain.
Piramal Critical Care was built through strategic acquisitions and today we are the third largest player in the inhaled anesthesia market. Moving forward, we are focused on expanding our global footprint through new product additions in the generic hospital injectable space and other niche areas.

Our Business Development team leads the evaluation of assets and the execution of agreements to support licensing, acquisitions, ANDA purchase, co-marketing and promotion, and similar strategic alliances. We currently seek opportunities that reflect our strategy of driving success by leveraging expertise and Piramal Critical Care will continue to rely on strategic partnerships to create a robust portfolio of products to better serve patients and providers.
At Piramal Critical Care, we understand that not one approach fits all. We offer flexibility and agility while working in collaboration with our partners to identify the most feasible approach toward deal closure. Our ability to provide fair assessment with quick turnaround times makes us a preferred partner.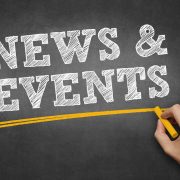 Learn more about upcoming events, new press releases, and the latest news from Piramal Critical Care.
Get in touch with Piramal Critical Care for inquiries about our products as well as distribution, and partnership opportunities.


Piramal Critical Care's core strength lies in it's highly qualified global workforce of more than 400 employees across 16 countries.