Saving and Improving
Patients' Lives
Saving and Improving
Patients' Lives
Motivated by our purpose of "saving and improving patients' lives", Piramal Critical Care marked its entry in the field of inhalation anesthetics in 2002 with the acquisition of ICI India Ltd. Since then, we have established our name as a global anesthetic company with much of our growth developed through acquisitions of trusted and established manufacturers.
The core values of Piramal Group and Piramal Critical Care are an integral piece of our guiding philosophy. Values are what connect and divide us as human beings. They determine how we engage with others, what we value, what we love, and what we deem worth fighting for. Therefore, living by our values is not just important but imperative.
We strive for a deeper understanding of our domain.
We aspire to do things creatively.
We are empowered to act decisively and create value.
We are consistent in our thought, speech, and action.
We protect and enhance the interests of our customers, community, employees, partners, and shareholders.
We aspire to be the best, yet strive to be humble.
We strive to achieve market leadership in scale and profitability, wherever we compete.
We aspire to build businesses that anticipate, adapt and endure for generations.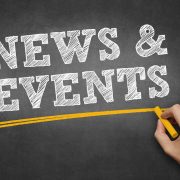 Learn more about upcoming events, new press releases, and the latest news from Piramal Critical Care.
Get in touch with Piramal Critical Care for inquiries about our products as well as distribution, and partnership opportunities.


Piramal Critical Care's core strength lies in it's highly qualified global workforce of more than 400 employees across 16 countries.


A
B
C
D
E
F
G
H
I
J
K
L
M
N
O
P
Q
R
S
T
U
V
W
X
Y
Z
A
B
C
D
E
F
G
H
I
J
K
L
M
N
O
P
Q
R
S
T
U
V
W
X
Y
Z