Saving and Improving Patients' Lives
At Piramal Critical Care it is our constant endeavor to save and improve patients' lives. This is a reflection of the Piramal Group's core philosophy – "Doing Well and Doing Good", which means to create a positive difference through our products and services for our stakeholders. It's about serving all our stakeholders: our patients, our customers, our communities, our employees, and our business partners. It's about living our values in our everyday actions, decisions and conduct, both personally and professionally. Keeping this in mind Piramal Critical Care has introduced a new concept that is an extension of our core philosophy. The concept of Patient Centricity. Over the years, we have evolved from a customer-centric organization to one that is patient-centric. This represents a more complex way of thinking, a new mindset and a new culture, which we all need to embrace.
Peter DeYoung-CEO, Piramal Global Pharma, Piramal Pharma Limited
Billy Hargan-Vice President, Sales and marketing, Europe & RoW
Steven Braun, Vice President, Sales and Marketing, The Americas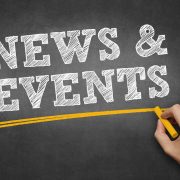 Learn more about upcoming events, new press releases, and the latest news from Piramal Critical Care.
Get in touch with Piramal Critical Care for inquiries about our products as well as distribution, and partnership opportunities.


Piramal Critical Care's core strength lies in it's highly qualified global workforce of more than 400 employees across 16 countries.