This site in intended for US Healthcare Professionals only
This site in intended for US Healthcare Professionals only
Piramal Critical Care's Intrathecal Therapies
Gablofen treats patients who have experienced a stroke, brain or spinal cord injury, or have been diagnosed with Multiple Sclerosis, or Cerebral Palsy and experience side effects such as muscle tightness, spasms, and fatigue, frozen or stiff joints. If your patients are currently taking oral baclofen and not seeing relief of their spasticity or are having side effects from it, consider treating them with Gablofen, intrathecal baclofen. Learn More.
MITIGO helps patients who use monotherapy to manage their chronic pain. It's the only FDA-approved injectable morphine for intrathecal and epidural pain management packaged in a vial. Patients receive relief through a continuous microinfusion device making it easy and safe for doctors, clinicians, pharmacists, and nurses to administer the morphine.
Learn More. 
If you have any questions about Gablofen
®
or MITIGO™ please watch our brief video, or complete this form to connect with one of our product experts.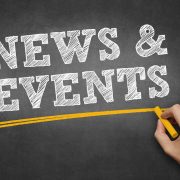 Learn more about upcoming events, new press releases, and the latest news from Piramal Critical Care.
Get in touch with Piramal Critical Care for inquiries about our products as well as distribution, and partnership opportunities.


Piramal Critical Care's core strength lies in it's highly qualified global workforce of more than 400 employees across 16 countries.