Piramal Critical Care is committed to corporate social responsibility alongside the Piramal Group. Our vested interest lies in initiatives that align with our core values of knowledge, action, care and impact. As we embody and strive to enable our mission of "saving and improving patients' lives", we collaborate with various partner organizations and proudly take an active role in providing hope and resources to those in need as well as caring for our global environment.
Piramal Critical Care is committed to conducting business with the highest ethical standards, and in compliance with all applicable federal, state, county, and municipal laws. A description of our Compliance Program is available here, along with the California declaration of compliance.
Making a positive difference through our products, services and customer focus
Living our values in our everyday actions, decisions and conduct at a personal and corporate level
Serving people including our customers, community, employees, partners and stakeholders by putting their needs and well-being first
Our Partnerships & Initiatives
Consider it our most prestigious endeavour to develop innovative solutions that help resolve India's critical issues. We collaborate with partners on the same wavelength, who believe in nurturing projects that are scalable and ensure long-term benefits to all parties, including the society at large. We affirm a considerable positive change and hence invest heavily in transforming health, education, water and social sector ecosystems through high impact solutions, thought leadership and partnerships.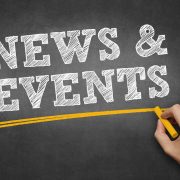 Learn more about upcoming events, new press releases, and the latest news from Piramal Critical Care.
Get in touch with Piramal Critical Care for inquiries about our products as well as distribution, and partnership opportunities.


Piramal Critical Care's core strength lies in it's highly qualified global workforce of more than 400 employees across 16 countries.